Concrete House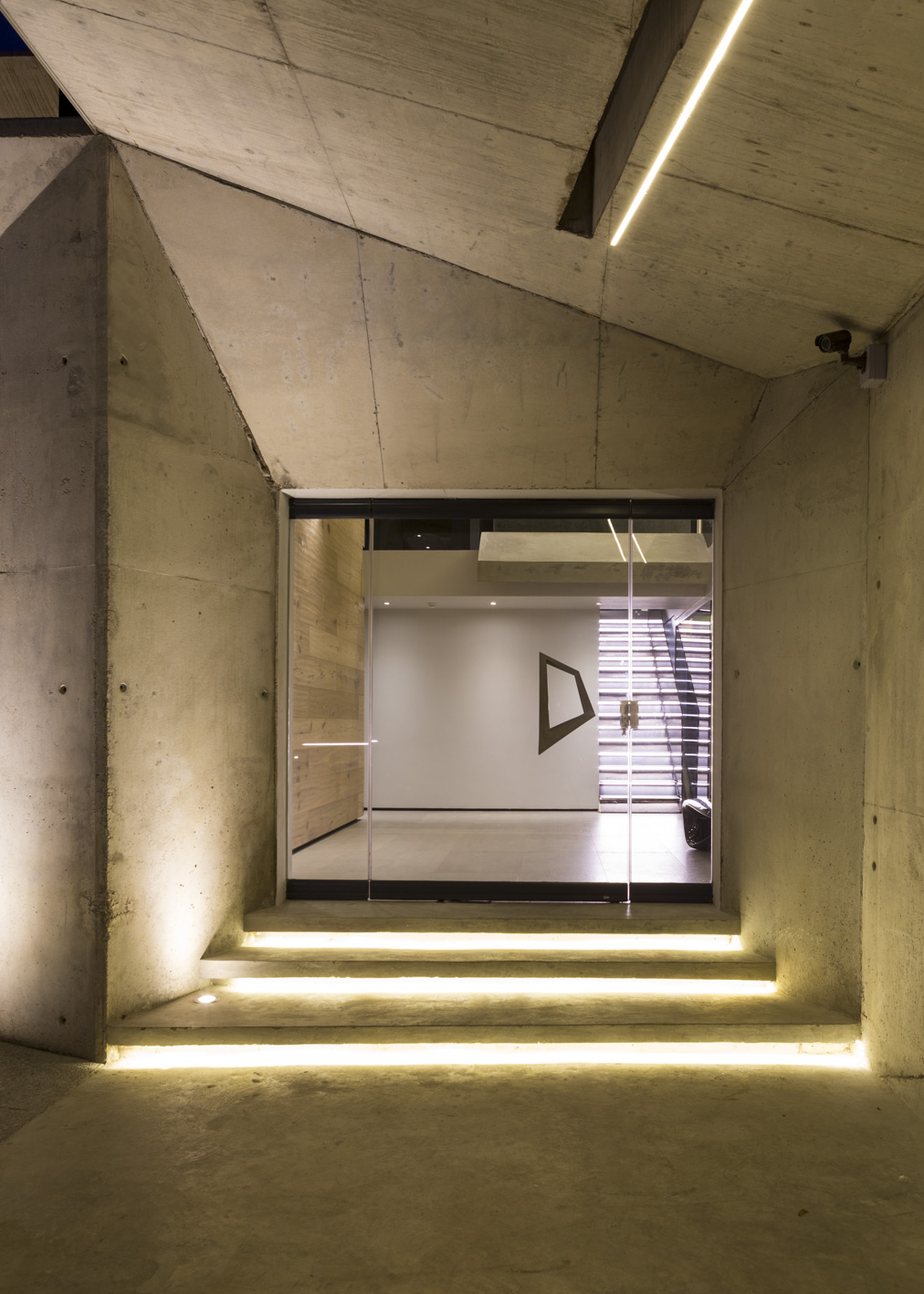 From the inception of this project; the client brief, existing house and contextual setting were all factors to consider carefully before pursuing the extensive alteration and additions to a modest hillside house. From concept to documentation and ultimately implementation, the project was guided by this clear understanding.
Situated in Bedfordview, bordering a serene nature reserve, the altered house is perched on the steep face of the hillside, seemingly sliding down the hill. This nature informed the architectural concept and guiding principles behind the making of space and formation of the architecture: Rockface Extension. From a conceptual point of view, the architecture aims to act as an extension to the rocky hillside, with the occupants seemingly inhabiting a mountain face. This insertion/extension aims to deliver just that, as it is firmly rooted to the hillside through some impressive engineering, while also protruding out of the hillside as if it were shaped and morphed over time into its current condition.
The translation of the concept becomes evident upon entry and approach to the house, where the large 4.8m high and 3.6m wide 4-ton Cast-in-situ garage doors are a result of the clients brief and of the molded and chamfered shapes of the extruded edges, mimicking the shaping of the stone and the hillside.
The internal finishes reiterate the notion of privacy as well as the freedom that comes with entertainment, as Barrisol ceilings are implemented for uninterrupted lighting, Pandomo stucco wall finishes are applied to enhance the sophistication of the entertainment area, while oak paneling softens the palette considerably for a more relaxed environment.
The Concrete House engages with a challenging context, while the architectural and interior approach to translating this place into space found its cues from this place, the result is strikingly beautiful. This house is a statement and testament to the contextualisation of architecture, the enhancement of material technology and of a holistic understanding and implementation of making a house a home.
Revista Estilo Propio recibió este proyecto por medio de suscripción. Invitamos a nuestros lectores a presentar su propio proyecto para su publicación. Puedes ver mas proyectos aquí. 
Sobre el autor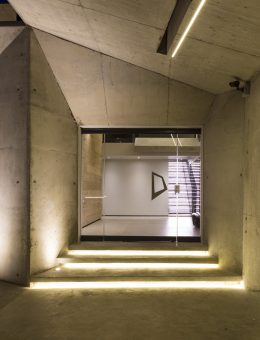 Concrete House
From the inception of this project; the client brief, existing house and contextual setting were all factors to consider carefully before pursuing the extensive alteration and additions to a modest hillside house. From concept to documentation and ultimately implementation, the project was guided by this clear understanding. Situated in Bedfordview, bordering a serene nature reserve, […]
Sobre el proyecto
Año

2016

Ubicación

Bedfordview, South Africa